HR Policy Framework
HR policies and procedures are a critical aspect of every workplace, they build the foundation of best practice HR.
Policies and Procedures are the
foundations of the workplace.
Skildare can assist your business to develop clear and well-defined policies and procedures that offer protection to your business, ensure you remain compliant, and expectations for your workforce are clear. We ask the right questions to ensure the policies and procedures we develop for your business are created with intent and are tailored for your business and culture whilst ensuring legislative compliance. 
Critical ground-rules for any business
Lay the foundations of best practice
Offer protection ensuring legislative compliance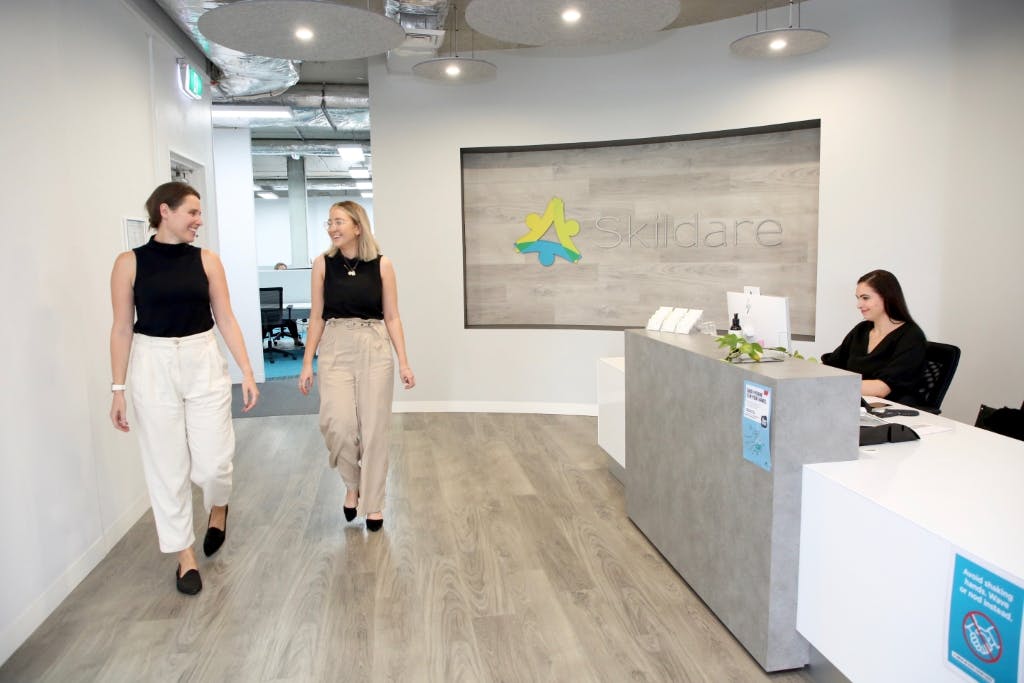 "Skildare have assisted us greatly in many areas including extensive documentation and keeping us advised of changes in legislation and other employment related matters"
Sara Taylor, International Child Care College
Workplace policies are the foundations of any robust HR Framework, they establish legislative compliance whilst specifically outlining company expectations and the cultural norm of the business in a clear manner to ensure expectations and obligations are clearly understood by all parties in the workplace. 
If policies are the 'why', workplace procedures are the 'how' behind policies. Procedures establish accountability within your business for both employees and management and outline steps to resolve matters such as managing safety, administering leave, discipline, grievance handling, expenses, and so on.
Skildare can develop bespoke workplace policies and procedures or review existing frameworks to ensure ongoing compliance and fit-for purpose is being realised. Skildare can also assist with implementing the HR Framework to ensure policies and procedures are well understood. 
Policies and procedures that Skildare can assist your business with include but are not limited to:
·        Code of Conduct
·        Appropriate Workplace Behaviours Policy (including Anti-Discrimination and Equal Employment Opportunity)
·        Grievance and Dispute Management Policy
·        Discipline, Misconduct and Performance Management Policy
·        Leave Policy
·        Pregnancy and Parental Leave Policy
·        Time in Lieu and Overtime Policy
·        Flexible Workplace Arrangements Policy
·        COVID-19 Policy
·        Working from Home Policy
·        Mental Health Policy
·        Recruitment, Induction and Probation Policy
·        Performance Review Policy
·        Remuneration and Benefits Policy
·        Training and Development Policy
·        IT, Internet, and Social Media Policy
·        Motor Vehicle Policy
·        Mobile Devices Policy
·        Travel and Expenses Policy
·        Dress Code, Uniform and PPE Policy
·        Drug and Alcohol Policy
·        Fatigue Management Policy
·        Workplace Surveillance Policy
·        Whistle-Blower Policy
·        Return to Work Program